Artist
Kate's work has been exhibited in the U.S. and abroad, including the Delaware Art Museum, the Southern Ohio Museum, the Greer Museum, and the American Cultural Center in Jakarta. Her work is showcased in private and corporate collections, and was featured on a calendar published by the U.S. Department of Health and Human Services. 
Surface Designer
Kate has produced original designs for leading textile manufacturers, including Ametex, Kravet, Waverly Fabrics, and Woodson. She has specialized in wallpapers and furnishing fabrics for the contract interiors market, as well as residential interiors. Having studied print design at the Philadelphia College of Textiles, Kate understands and enjoys the fundamentals of designing in repeat.  She exhibits bi-annually at Surtex.

Product Designer
Kate has created and developed product designs for companies seeking artisanal production in the developing world, including the Nature Company, Design Workshop, Mesa International and Bauer International. She has extensive experience working with traditional artisans in Eastern Europe and Indonesia.
Interior Designer
Natural materials, fine craftsmanship, and awareness of the ancient principles of feng shui, allow Kate to achieve an atmosphere of harmony and balance. She has worked as a residential interior designer in Philadelphia, and in 2007, she provided consulting services to Catholic Relief Services, guiding them on the selection and installation of works of art for their new world headquarters in Baltimore, Maryland.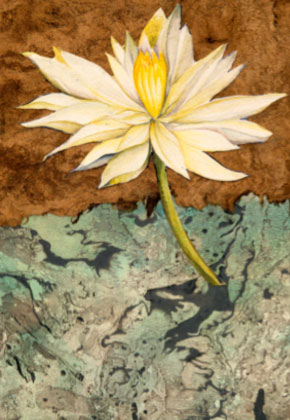 International Development
With over 15 years in the field of international development, Kate has experience in project design and management, working principally with the American non-profit, Aid to Artisans. She has been director and field coordinator for projects funded by the U.S. Agency for International Development in Romania and Hungary and director of the Kasongan Project in Indonesia, which was funded by Aid to Artisans, the Ford Foundation, and the Trust for Mutual Understanding. She has conducted feasibility studies for UNESCO, the Food and Agriculture Organization of the United Nations, the Asian Development Bank, and the Indonesian Ministry of Forestry. She has written proposals funded by USAID in Armenia and Ghana, conducted project evaluations, designed and implemented business and technical training in collaboration with World Learning, and worked with many non-governmental organizations.
Writing
From poetry to prose, academic articles for professional journals or features for trade magazines, Kate loves the creative craft of writing. She directed and co-edited the book, Romanian Folk Art: A Guide to Living Traditions, which was published by Aid to Artisans in 2000. Her articles have appeared in Unasylvia, International Craft, Piecework, Craft Horizons, and countless government documents. She recently revived her long-time interest in writing and illustrating children's books.
Teaching
Kate is currently an Adjunct Instructor for the Department of Fine, Digital and Performing Arts at Shawnee State University in Portsmouth, Ohio. She teaches courses in Surface Design, Ceramics, and Art History. In the academic year 2002-03, she was a full-time Instructor in charge of the Ceramics program at SSU. Through the years, Kate has conducted many workshops for children and adults for various cultural organizations in Delaware, Maryland, Ohio, and Indonesia.